Each year Strazzeri Mancini, LLP and The Southern California Institute hold a special open house Holiday party to celebrate another great year. At each Holiday open house both SMLLP and SCI partner with a local charitable organization to donate gifts for the holiday season.
This year we decied to invite our family and friends to join us in donating to the Toys for Tots movement in conjunction with the US Marine Corps.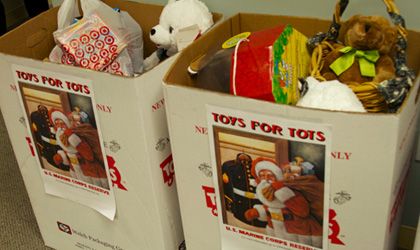 At the Holiday Open house, we ended the evening with over 6 full boxes of unwrapped gifts ready to be delivered. We would like to thank everyone for helping us make this toy drive a success and are extremely excited to be able to support our community this holiday season.