San Diego Probate Court information
The San Diego probate court hears cases on everything from estate issues to guardianship cases. However, the most widely recognized function of the probate court is to settle estates after a death. This can cover anything from simply authenticating a will and distributing assets to settling disputes around an estate.
It is important to read ahead and understand the process of going through San Diego probate as there are many rules and regulations that must be adhered to in order to ensure the fastest resolution of your case.
This process includes taking inventory and appraising the deceased person's property, paying any outstanding debts and taxes, and distributing the remaining property. If there is a will, it must be authenticated and checked against legal requirements. If no will exists, an executor will be appointed by the court to manage the distribution of any remaining assets.  The probate process can typically take several months or more to settle a case.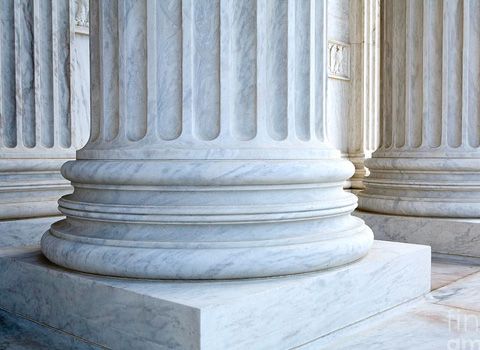 If your case is currently before the court or pending, you can consult with a probate examiner to receive assistance with completing your application. The court requires that probate examiners review all documents before they can be acted on by the court to ensure that they are correct, complete, and meet all legal requirements.
The San Diego probate courts and offices are physically located in central San Diego and are open Monday through Friday. During this time, individuals can deposit wills, purchase forms, or receive assistance with other official court procedures. For addresses or more information on the court processes, visit the San Diego probate court's website.
If you are seeking legal advice from a probate lawyer, the San Diego probate court attorneys and personnel are prohibited by law from advising anyone on a individual legal matter, so you will need to consult an an independent probate lawyer.
To aid individuals in finding experienced probate attorneys in San Diego, the San Diego County Bar Association offers their Lawyer Referral and Information Service to assist individuals in finding appropriate legal counsel. This service works by providing a list of approved San Diego probate attorneys and providing a free 30-minute consultation to discuss individual probate issues and the best approach to proceeding with a claim.
To avoid this complicated process and associated costs, many elect to create a living trust. When done correctly, this can bypass the probate process and quickly and efficiently distributes your assets.
A living trust works by creating an arrangement where the creator sets aside specific property for another person, the beneficiary. Legally the property becomes that of the beneficiary while you, the trustee, holds it until a predefined time, in this case your death. After your death, the property should be recognized by the court as belonging to your beneficiary and go directly to them. A successor trustee should also be named during this process. This person can close the trust and ensure that your property goes to the appropriate person, as well as continue to hold the trust for young beneficiaries.
Creating a living trust is often a less expensive option to leaving a will and going through the probate process. If you are interested in pursuing this option, you can contact a living trust attorney, who will know how to draft a legal living trust. It is also possible create a legal trust using software or online programs. It is advisable to consult with an attorney to ensure that all legal requirements are met. It is also a good idea to create a backup will to ensure that all your wishes are carried out in the case that the living trust is not effective.